Need to Reschedule or Cancel an Appointment?
To reschedule or cancel an Arkansas Live Scan Appointment, please check your inbox for an email confirmation for your scheduled appointment.
Search your inbox, trash or spam folder for an email that matches this criteria:
Your email should look like this: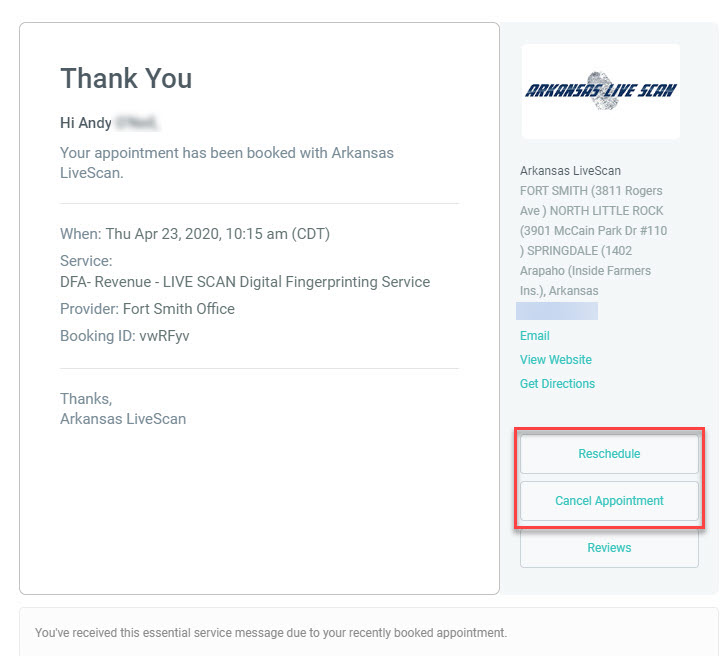 Click the "Reschedule" or "Cancel Appointment" buttons in the email (shown above in a red box) to make the required changes your current scheduled appointment.
If you are unable to reschedule or cancel your appointment, please call (888) 292-4211.